Regular price
Sale price
€45,90 EUR
Unit price
per
Sale
Sold out
Ce produit est en cours de réapprovisionnement.
View full details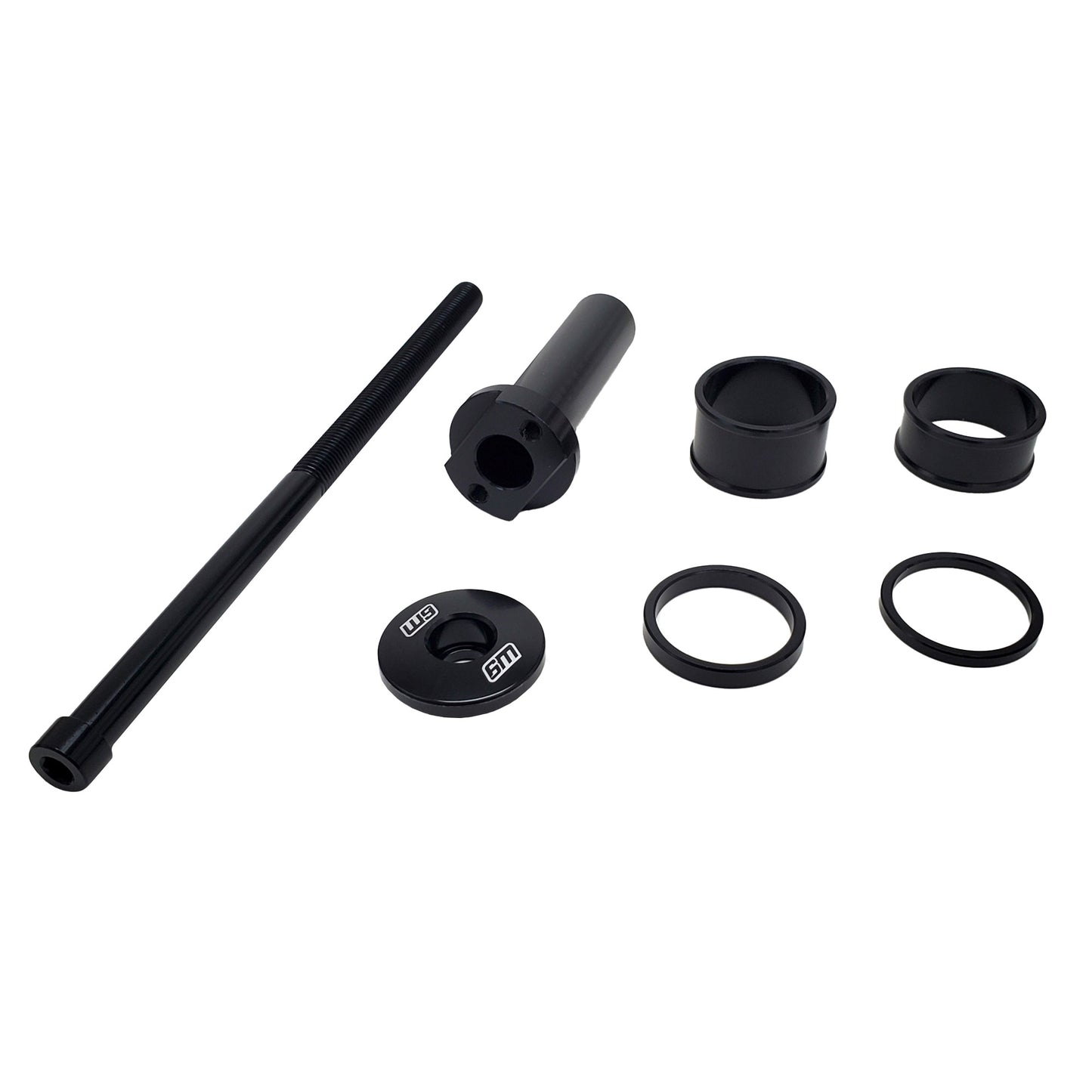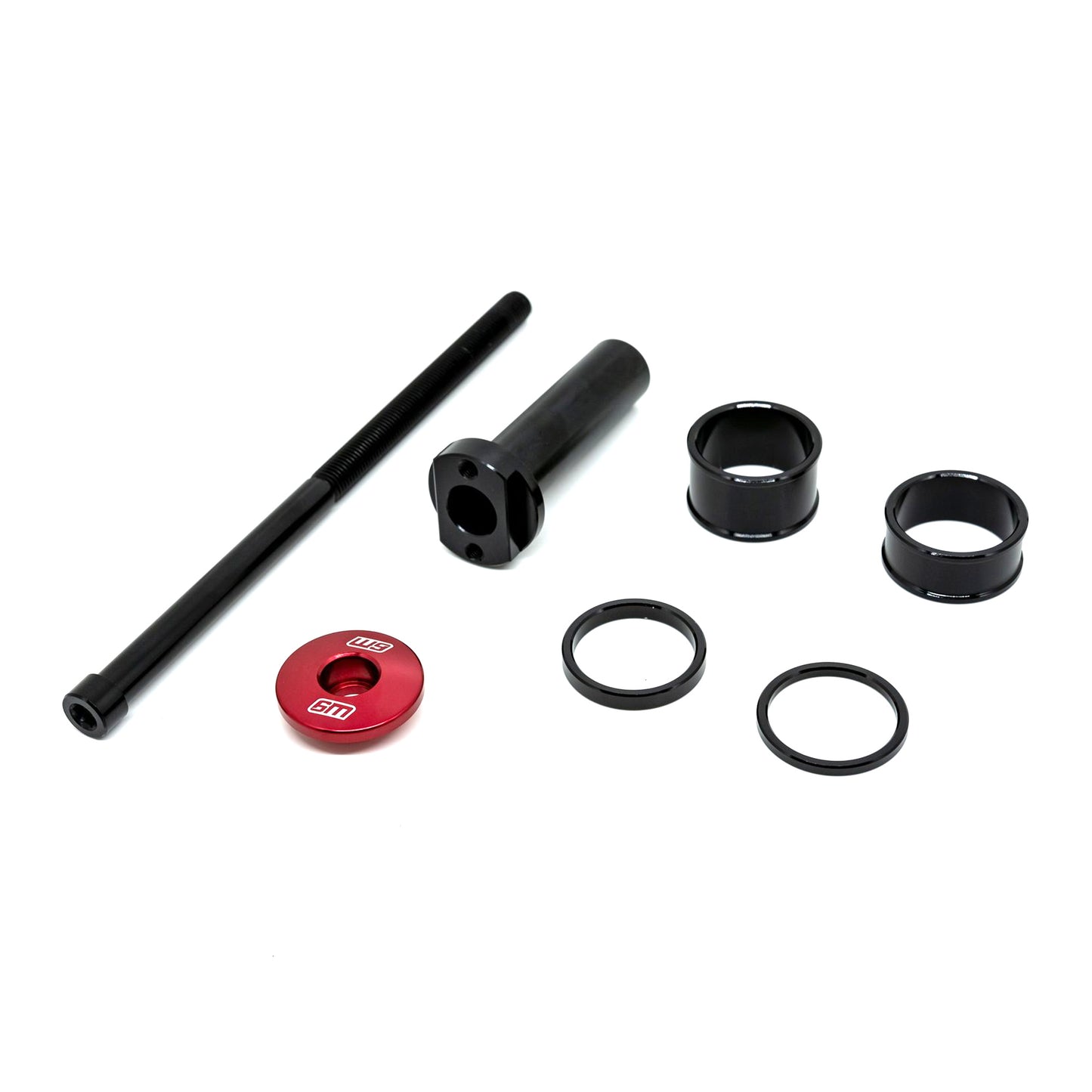 More information
Description

Do you regularly have play in the steering? This is linked to the star which rises in the pivot of the fork during high stress. The Warp 9 stem lock compresses the steering directly from the bottom of the pivot. Thus the risk of the steering becoming loose is greatly reduced . It also allows you to mount the original mudguard on any inverted fork .

Features

- Made of aluminum

- Compatible with Sur-Ron LightBee and Talaria Sting

- Includes 4 steering spacers (20mm, 15mm, 5mm and 3mm)

- Steering cover available in 3 colors

- This stem block is made to be fitted with the Mudguard Adapter which we strongly advise you to take in parallel if you wish to fit a front mudguard.

Strong points

- Compresses the steering and prevents it from loosening

- Allows you to mount the original mudguard

- High quality finish

- Carried out from design to finishing in the WARP 9 factory in the USA
"Jo & Will's Word"
We know how annoying it can be to have a mechanical problem on the way out. The steering is an element subject to enormous stress and which tends to loosen . The Warp 9 stem clamp once again allows you to ride with peace of mind !