Regular price
Sale price
€22,90 EUR
Unit price
per
Sale
Sold out
Ce produit est en cours de réapprovisionnement.
View full details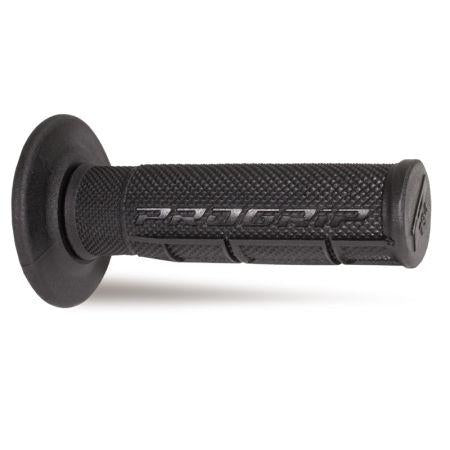 More information
Description

ProGrip , a reference brand in motocross , offers this model which is perfectly suited to our electric motorcycles.

The handle is made of two types of rubber . The inner shell is hard to provide great grip and prevent the hands from slipping. The gel on the outside of the grip is soft to suppress any vibrations against the palm of the hand.
Exceptional handles that combine comfort and grip.

Features & strengths

Diameter : Ø 22-25 mm

Length : 115mm

- The surface of the handles, half smooth, half grooved, provides excellent grip.

- Great durability over time

- Compatible with MTB and MX handlebars

! Installation on a clean handlebar and the use of grip glue or hairspray is strongly recommended to prevent the grip from rotating during your rides !
"Jo & Will's Word"
Driving a motorcycle is very fine and requires total control of the machine. It is essential to perfectly control your steering and therefore to have an excellent grip on your cockpit . We have been using the ProGrip 801 handles for several years because they have excellent grip , are very comfortable and very durable .